Return to the Source
I love what poetry does to us. Setting poetry to music is my way of remembering my favorites and sharing them with others.  So far, there are poems here by Issa, W Berry, Ryokan and WB Yeats.
TaoSongs are 81 songs for each chapter of the Tao Te Ching with lyrics unchanged from the text. The Tao Te Ching is one of the principle texts of Taoism and was written in the 6th century BC by Lao Tzu.
I live a block away from where I was born in Durham, NC. At 13 I learned to play guitar from Slewfoot, a local bluesman and have performed solo and in various bands since 1989. I began creating and performing TaoSongs in 2007 based on John H. McDonald's public domain modern paraphrase.
I perform live and create new recordings/videos sharing here and elsewhere on the web.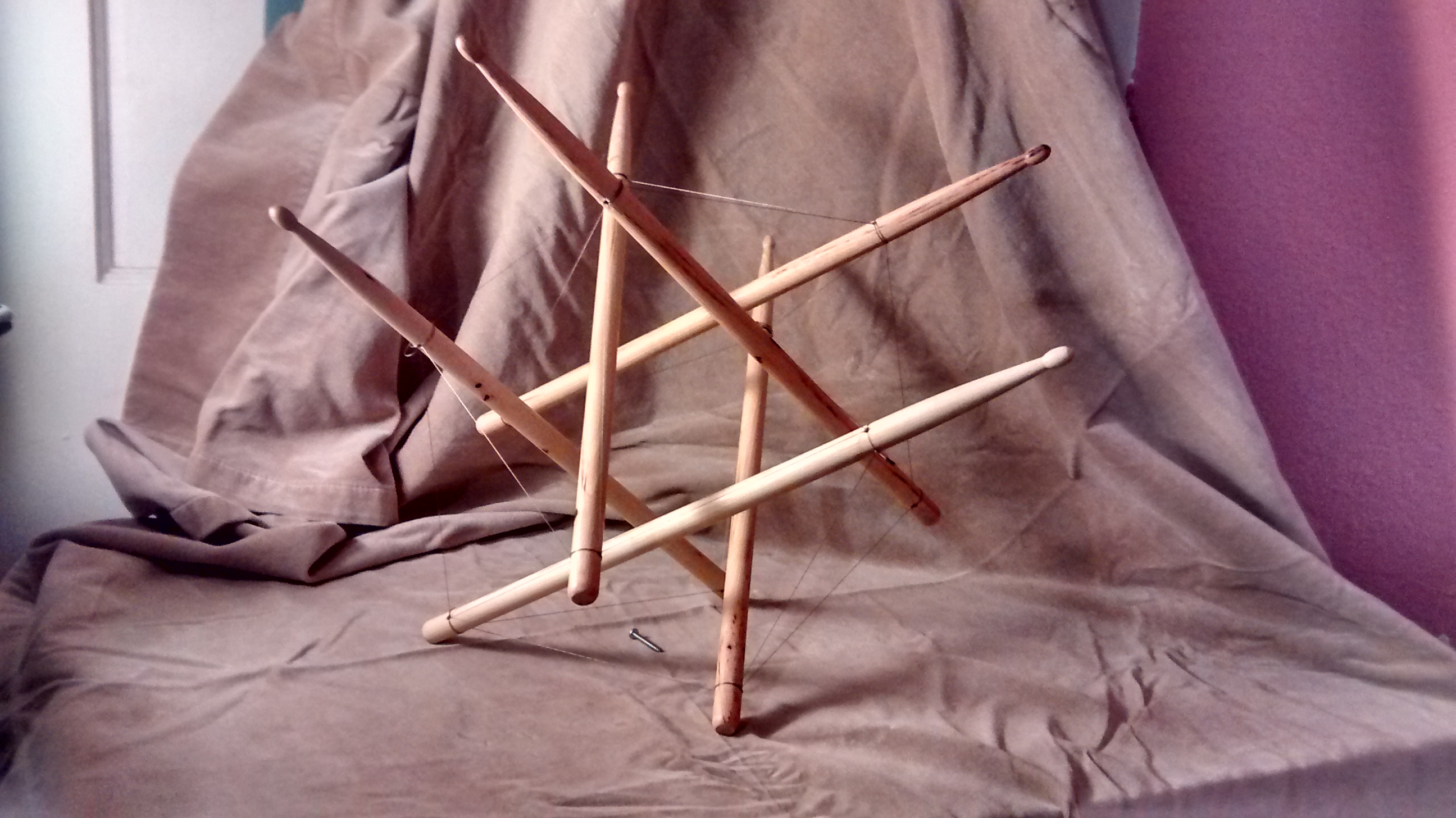 V Di Bona. Drumsticks #1. Tensegrity Sculpture. 2016.