On Facebook, a friend posted a picture of a daffodil, captioned 'At Last.' First thought was, "Isn't it too early?"
Yeah probably so.
Then I thought of the bulbs I planted along the property line up at City Lake. I dug them up not far from the property line and I expect them to thrive similarly in similar soil. Picturing a line of yellow daffodils that mark the boundary in an explosion of color every Spring, but lay low mostly otherwise.
In a planting mode, I went to the high area above the ephemeral stream and next to where the ferns grow. There, in a circle around the three wild Hawthorne trees I recently discovered, I planted Hawthorne seed.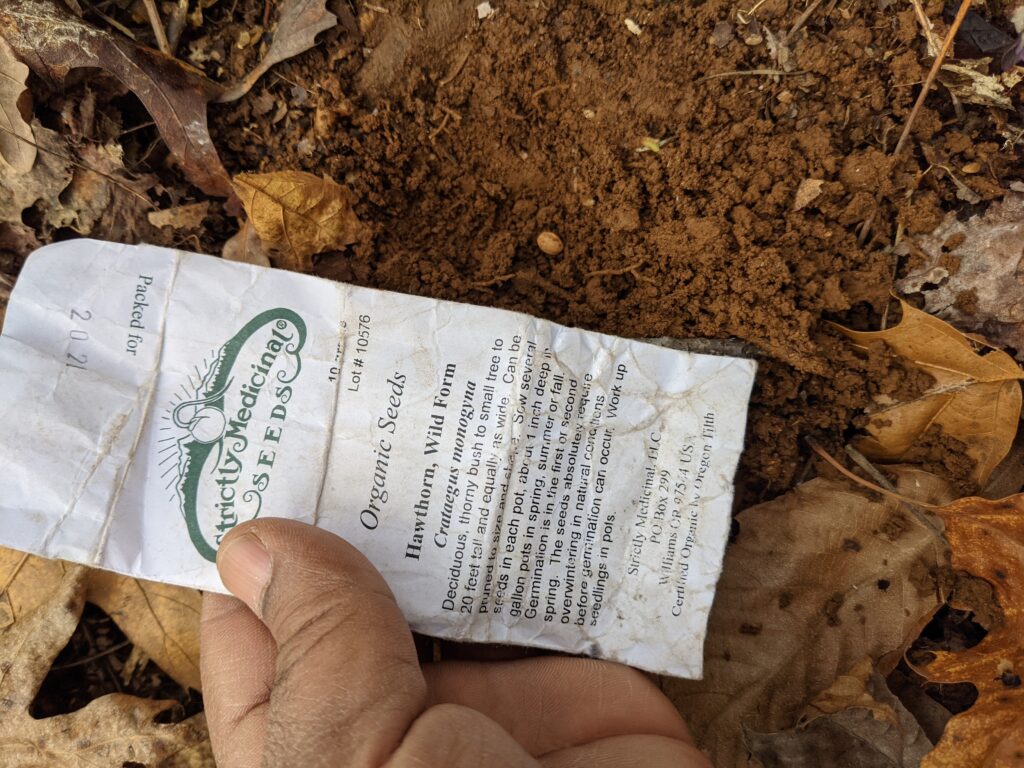 I figured that the native Hawthorne may enjoy the company. I'll do my best to make them all feel welcome☺️. But seriously, me and Hawthorne go waaay back and I appreciate the physical and spirit medicine that Hawthorne offers. Heals the heart.