TaoSongs are songs of the Tao Te Ching. The 81 short chapters describe Tao, or The Way, and I have set John McDonald's sweet, lyrical translation of each to music.
TaoSongs: Songs of the Tao Te Ching is a book of songs.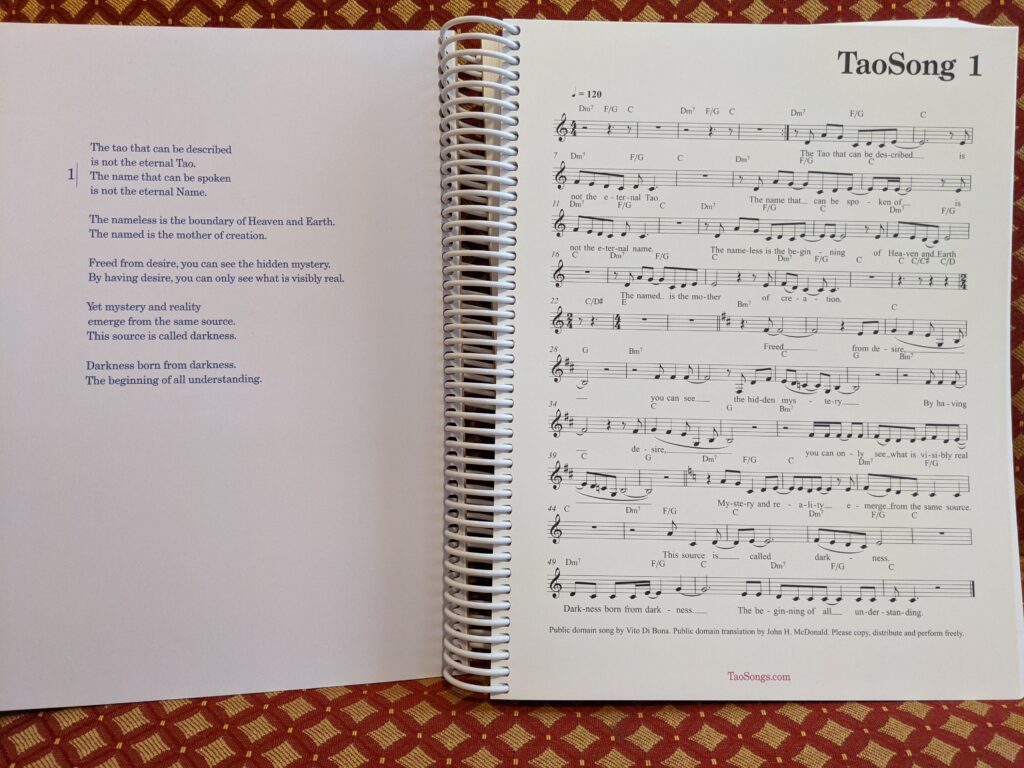 The paperback book is also available from Amazon.com .
Contact me directly to buy the heavy-duty version designed by and with cover hand-pressed by Horse and Buggy Press in Durham .