Living Earth band plays songs about living in harmony with the Natural world. We Love playing and contributing to the vibe when and where people gather to connect with each other.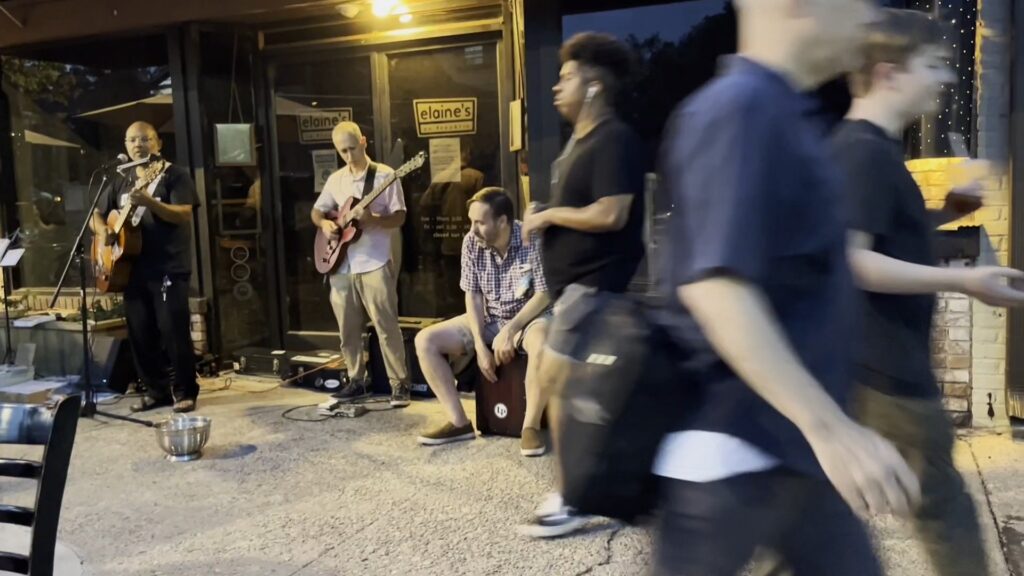 Living Earth EP tells a story of climate redemption in 4 songs: Greta's Song (Anger), Gaia's Green Umbrella (Protest), Keep Close to Gaia (Transformation), Roots Go Down (A Beautiful Future). These songs celebrate Nature and the ways we are all connected.
Living Earth Live
10/28/23 Raleigh. Western Wake Farmer's Market. 9:30-11:30am.
10/16/22 Chapel Hill. Festifall. 1-3pm.
9/25/22 Durham. 2nd Annual Bullhorn Fest. 4:30pm.
9/16/22 Durham. Moondog Meadery. 8-10pm.
8/20/22 Chapel Hill. Downtown Chapel Hill Live! 7-9pm.
7/4/22 Durham. Festival for the Eno. 2pm (performance link).
4/23/22 Winston-Salem. Piedmont Earth Day Fair. 12pm.
3/11/22 Carrboro. WCOM 103.5fm.