Living Earth is community music project engaging audiences with live performances of songs about living in harmony with the Natural world.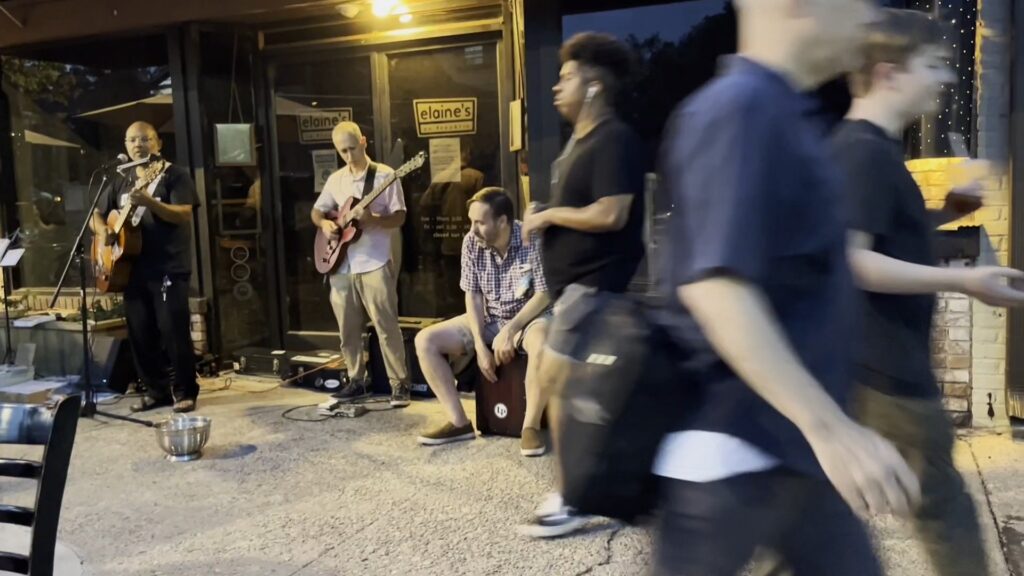 Living Earth EP tells a story of climate redemption in 4 songs: Anger, Protest, Transformation, A Beautiful Future. Deep grooves and catchy hooks carry lyrics celebrating Nature and the ways we are all connected.
Living Earth Live
10/16 Chapel Hill. Festifall. 1-3pm.
9/25 Durham. 2nd Annual Bullhorn Fest. 4:30pm.
9/16 Durham. Moondog Meadery. 8-10pm.
8/20 Chapel Hill. Downtown Chapel Hill Live! 7-9pm.
7/4 Durham. Festival for the Eno. 2pm (performance link).
4/23 Winston-Salem. Piedmont Earth Day Fair. 12pm.
3/11 Carrboro. WCOM 103.5fm.