As the sage Lao Tzu left the Chinese kingdom astride a swaying water buffalo, he gave the border guard a small book of 81 short poems called the Tao Te Ching, or The Book of The Way and its Power.
This new version of the classic presents Vito Di Bona's Songs of the Tao Te Ching alongside John McDonald's lyrical translation.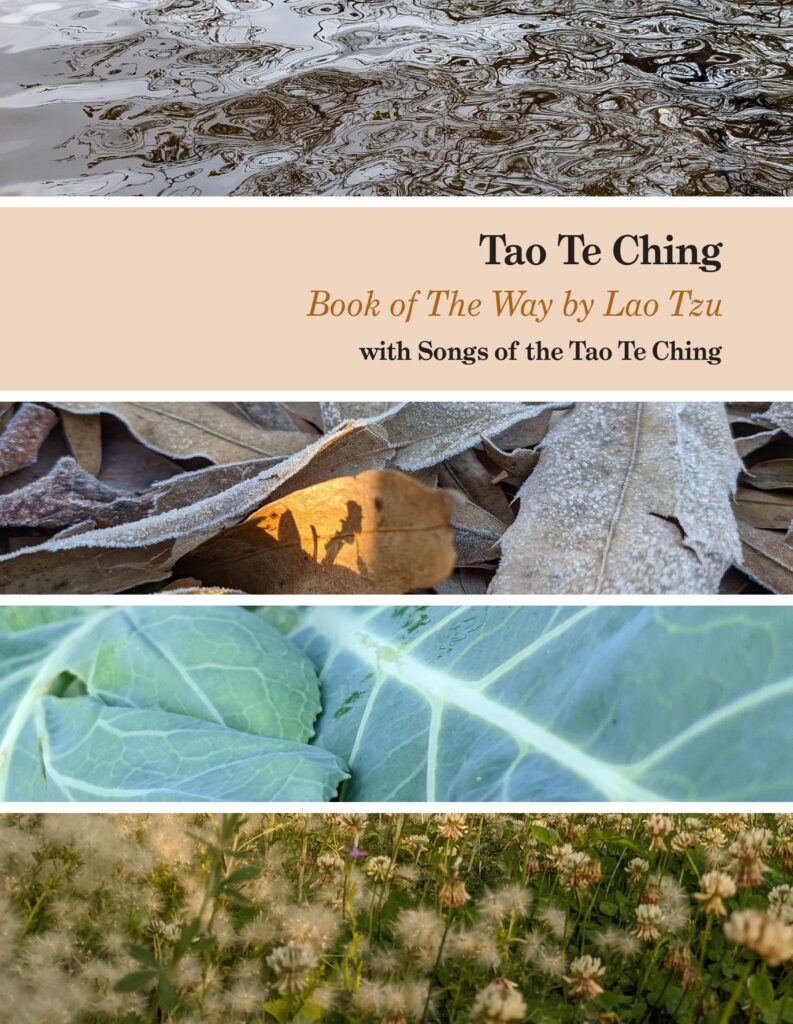 Check out the TaoSongs on YouTube.
Books and CDs available in stores and by mail
CDs of Chapter 1 – 9 are available at cool stores in Durham, including the Regulator Bookshop on 9th St, Horse and Buggy Press on Broad St, and MagicCraft on Perry St.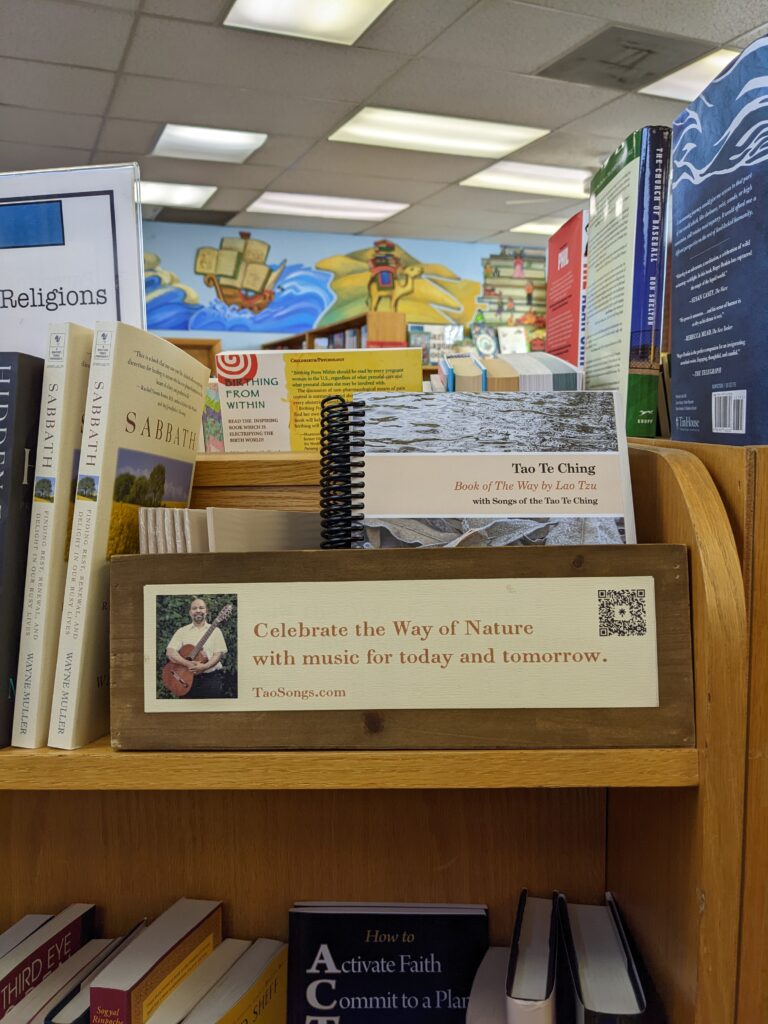 Musician's Edition of book (lies flat with the coiled binding) are also available by mail order. Make payable to Vito Di Bona by MONEY ORDER or certified check. For a CD send $20, for a book send $30, for a book and CD send $40 and mailing address to TaoSongs, 1217 Clarendon St.,Durham, NC 27705. Free shipping in US.
Songs of the Tao Te Ching, Live
Feb 25, 2023. WCOM 103.5 FM. Carrboro, NC. 3pm-4pm.